Where is Matsumoto City?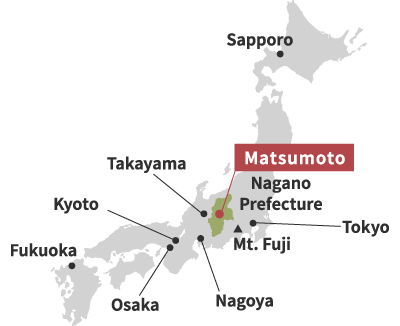 Matsumoto City is located in the middle of Nagano Prefecture where the 1998 Winter Olympics were hosted. It sits at the foot of the Japanese Alps, nestled between the mountains in the heart of Japan.
Matsumoto is easily accessible by road, air, and rail. We'll go over the suggested routes below. Please note that alternative routes may also be available, and of course, all fares and info below are subject to change.