Snowmobile, snowshoeing & cross-country ski at Utsukushigahara 王ヶ頭ホテル
Ougatou Hotel (Ohgatou Hotel)  王ヶ頭ホテル is located on the crest of the Utsukushigahara Heights (美ヶ原高原), an elevation of 2,000 meters.

In this time of the year, they offer very attractive outdoor activities for the guests.  Until the end of March,  guests can sign up for the snowmobile tour which leaves the hotel every morning.

They also provide a "Snowshoeing Plan",  snowshoes rental fee is included in the hotel charges.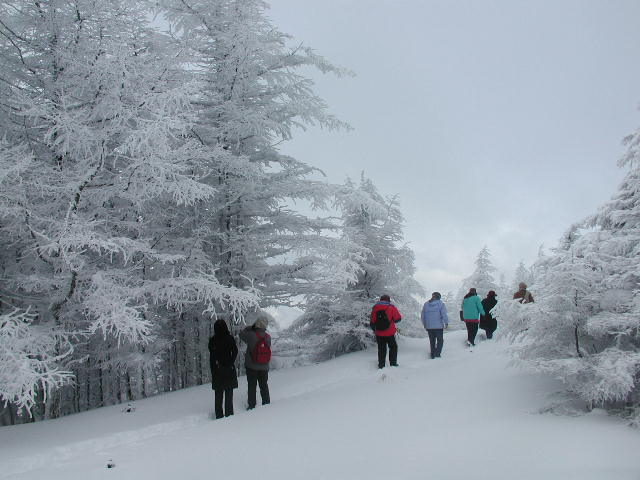 Of course, you can enjoy cross-country skiing while staying there.  (Rental ski gears are available)

And the most of all, what is so distinctive about this hotel is its open-air bath and indoor bath with magnificent view.


There are no obstacles, in the 100 % wild and natural settings, visitors of this mountain lodge can be fully relaxed.
Please enjoy a fantastic view of 360 degrees from Utsukushigahara Heights.  This will surely become one of  the unforgettable experiences  in Japan.
Reservation・・・・・Ougatou Hotel (Rakuten Travel) or see "tripadvisor"
*Ougatou Hotel has selected as a Japan's No.1 hotel for family use in Tripadvisor's TRAVELERS' CHOICE 2013 Award!!
*Note*  You can't take your own car to the hotel during the winter( November 25th to April 20th) due to closedown of the road.  You need to make a hotel reservation, a " shuttle bus"  will be there to pick you up from JR Matsumoto station.
Before snow melts, better hurry to see their greatest view!!